If you have an idea
Would you like your own food product to be packed into a spray can?
We can do that! All you have to do is decide from our wide range what is right for you.
Is it a traditional spray or a bag on valve system?
We make high-quality food sprays to our customers

"We offer a packaging service for cooking oils or complete products depending on the customer's needs."
Private label
In Pentisol's FSSC 22000 certified production area, we make high-quality food sprays for our customers. Cooking sprays, seasoning sprays, various oils and balsamic vinegars are examples of our wide range of products. Or maybe you have a product we could pack into a spray can?
Some of the advantages of spray cans are good keeping qualities, uniform and accurate dispensing, and also the good absorbability of seasoning sprays into food. The cans are hermetically sealed and the cans are protected against light and external damage. We use only certified raw materials.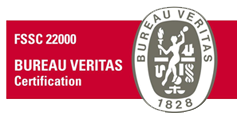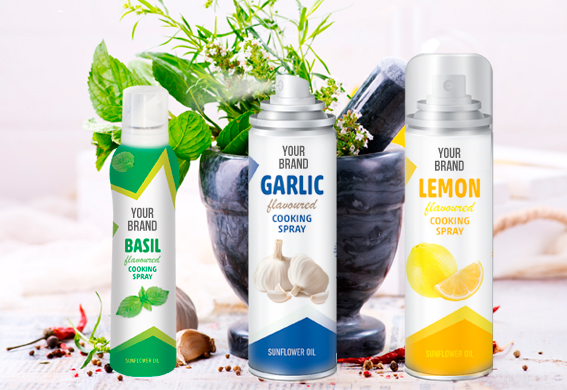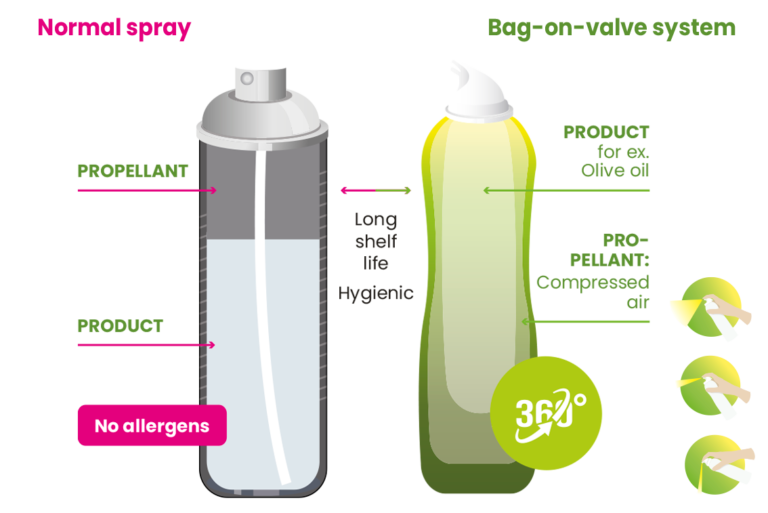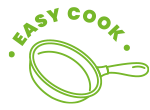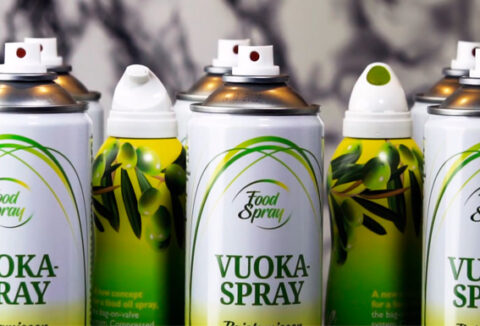 Cooking sprays
All materials are food approved. We offer versatile and modern packaging options with unlimited branding possibilities, for instance sleeved or printed cans. Our cans are used for cooking sprays, seasoning sprays,
balsamic vinegar and various vegetable oils such as olive, coconut and canola oils. Our sprays can be seasoned different ways. We make variations according to customer needs. We will be happy to tell you more.
flavoured oils
and balsamic vinegars in handy cans
It is a bit difficult to pour and dispense olive oil directly from a glass bottle. Olive oil in a spray can makes it easier to dispense, the sensitive oil is protected against external damage and so the product keeps longer. This form of packaging is also suitable for balsamic vinegars and other oils. The product is packed into a bag-on-valve (BOV) package from which only the liquid comes out, so no propellants are used. An excellent and handy product both at home and in restaurants.
Would you like your own food product to be packed into a spray can? We can do that, just contact our innovative company, let's consider which can in our wide range would be the right one for you: A traditional spray, a bag on valve system or a piston can?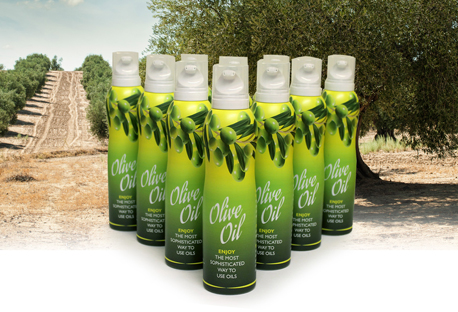 We use several different oils, like Olive oil, Rapeseed oil, Coconut Mct oil, Sunflower oil, Corn oil, etc.

"If you have an idea, we have the will
and the skill to make it work."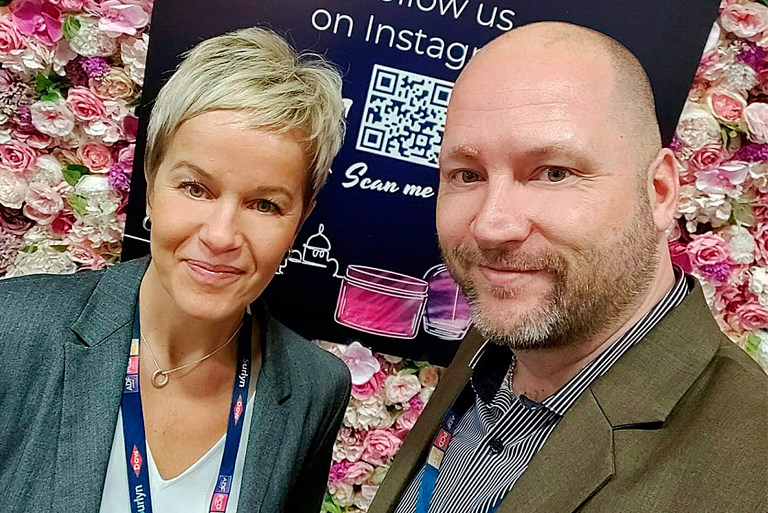 Our team
Our company has its roots in the 1960s. Pentti's dream of his own company came true in the early 1980s. Now the second generation is taking care of our business – Jari and Sanna are leading our professional employees towards an international future – we want to work globally, but flexibly.
Sanna Mäkinen, Chairman of the Board, Partner
sanna.makinen@pentisol.fi
Jari Mäkinen, Managing Director, Partner
jari.makinen@pentisol.fi